What a whirlwind it's been to start the 2021 Australian Open. Not even four days complete and we've already dropped from 256 singles competitors to less than 100. That means that over 150 of the world's finest athletes, who have just finished their mandated two weeks locked in a hotel room, are now packing their bags and getting back on a plane. These last 12 months have been wild.
It's not all bad news though, as we've still got some Aussie hopefuls in with a shot to make it deep into the tournament. Starting the tournament as the best-represented country, with 23 entrants, the first few days have been tough. Where we currently sit, halfway through day four of competition, only seven Australian players remain.
To find the best places to watch the Aussies in action, visit our best pubs for tennis page here.
Aussie Open Medal Hopefuls - Ranked
7. Chris O'Connell
Who? Seriously, we're all about the green and gold Aussie spirit, but this guy doesn't even have a profile picture on the Australian Open website. With his game tonight we're hoping for the best, but expecting the worst.
6. James Duckworth
Owner of arguably the best name in tennis right now, but hasn't brought it all together between the lines yet. History would say our man Jimmy is only good for a second-round exit at best. We really want to be wrong on this one, we'd love to see this guy playing tennis late next week, but we've gone with our gut here.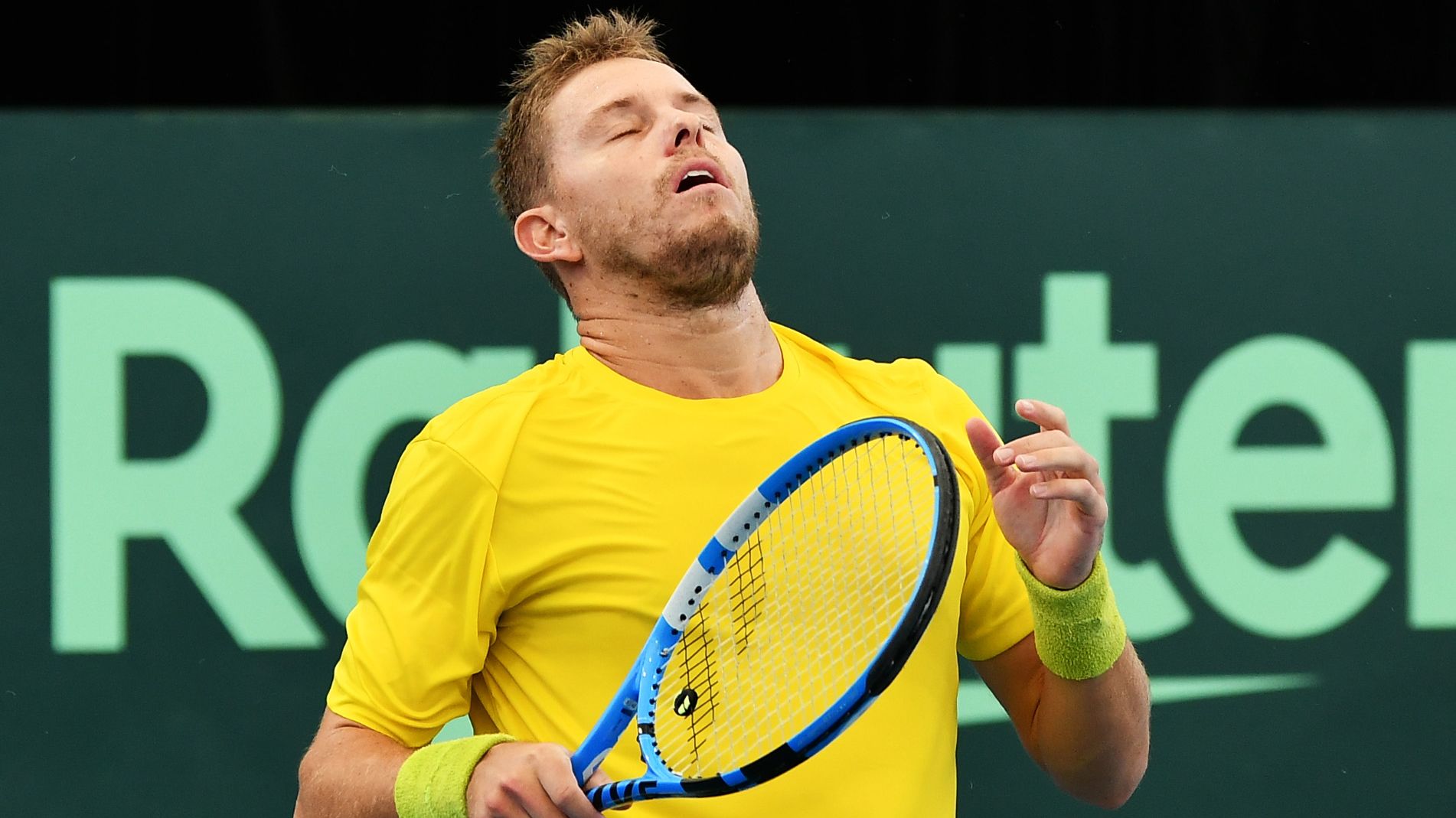 5. Sam Stosur
Coming up to the 10 year anniversary of Sam's only Grand Slam win at the US Open, Sam's entry into this year's tournament feels like it's going to be the last time we see her playing on Rod Laver. A brilliant career that included 9 titles and the US Open crown, but feels like now at 36 years old she won't have the stamina to stick with the seeded players.
4. Alex de Minaur
This one was very hard to rank. We love the demon, and his form recently has been hard to ignore (a quarter-finalist at the most recent US Open). Currently the highest-ranked male Australian player, you could argue that he should be higher, but to this point, his best finish at Rod Laver is a third-round exit. So we're backing the experience to go deeper into the tournament this year. Again, we hope we're wrong.
3. Thanasi Kokkinakis
Could rank in a similar spot on a list of the most unlucky Australian sports stars, Thanasi has had a horror run with injuries over the last few years. His last two Aussie open's he's come in underdone and underprepared, but comes into this years event fresh and ready for a big run. His talent level is undeniable, and he proved he's ready with a straight-sets win in the first round. We've got him as third likeliest to go far in this year's comp.
2. Nick Kyrigos
More than anyone one this list, we want to see Nick go far. He's too entertaining, too interesting, too good! We love the whole package good and bad, the dummy spits, the flashy shots and the big serves. Lay it all on us, Nick. Has there ever been a sportsperson this supremely talented who'd rather be playing video games than holding a trophy? We don't think so. Watching Nick make it to the final will be like riding a roller coaster, scary, unpredictable and a heap of fun. Go for gold, son.
Look at some of these shots from last years comp, are you kidding?
1. Ash Barty
Not the most exciting or controversial selection at the top spot, but she's the world number one and is coming off one of the great pastings in the first round (6-0, 6-0 in about 7 minutes flat). Safe to say anything less than a finals berth will be a little disappointing. That said, Ash is clearly the best female player in the world right now, and we're confident she'll be taking home some silverware next Saturday.
Looking for a venue near you showing the Aussie Open? Visit our pubs showing tennis page for the full list here.